Overcome the challenges within Initial Teacher Training:
Observe lessons
remotely
Intensive placements in schools leave little flexibility to respond to student teachers' needs. With IRIS Connect, your trainee can pre-record their practice using video and share it with their mentor at the click of a button, enabling evidence-based lesson observations independent of time and location.
Provide
contextualised feedback
Watch recorded videos together with your trainee and provide contextualised feedback in person. Alternatively, you can easily overcome the challenges of time and distance using time-stamped comments to annotate the video or discuss feedback via Rooms, our integrated video conferencing tool. All in one place.
Deliver effective

mentor training

Create and deliver a mentoring curriculum online by sharing teaching strategies and bitesize theory snapshots using our integrated Groups feature. Effectively quality assure lead mentors and formatively assess mentors, any time, anywhere.
Find out how IRIS Connect can help you overcome the challenges within Initial Teacher Training:
How video technology can support Initial Teacher Training
With the number of school placements reducing and non-essential school visits postponed, ITT mentors and coaches have had to find other ways to be able to make judgements on trainee progress, provide efficient and quality feedback and enable trainees to get peer support when they need it. Watch the video below from Andy Newell, Managing Director of IRIS Connect where he shares how education technology can offer a sustainable solution to the challenges faced by ITT providers.
ITT Projects:
Cutting-edge video learning tools that support trainee teachers – Teach First, UK
Using video to support trainees to achieve Qualified Teacher Status – Hampshire SCITT, UK
Supporting a third of the country's trainee teachers with video PD – VIA University, Denmark
Supporting student teachers' practical expertise – JAMK University of Applied Sciences, Finland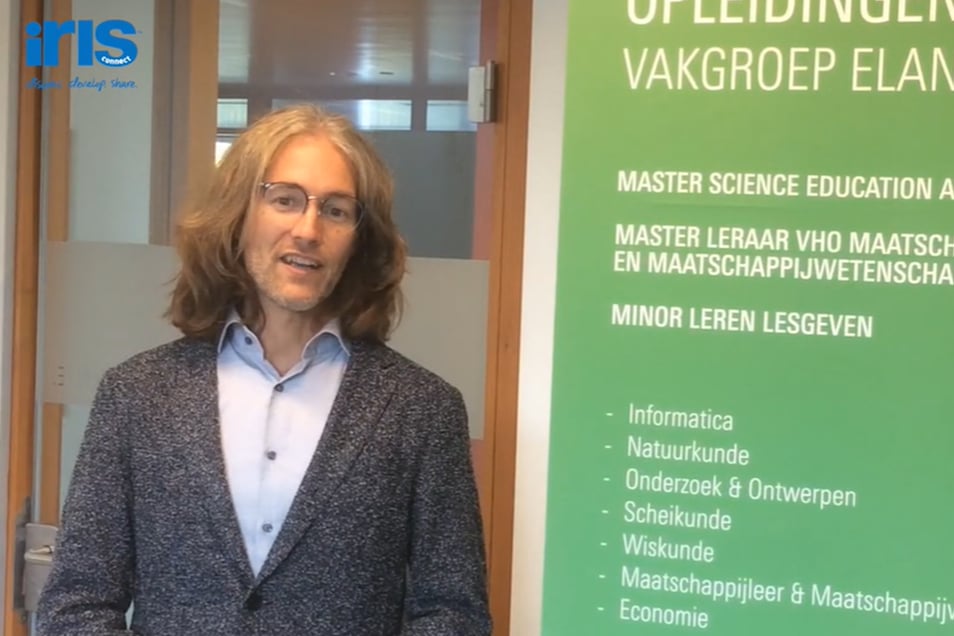 Enhancing teacher training by increasing the percentage of real practice filmed – University of Twente, The Netherlands
Remote coaching trainee teachers live with video – University of Tartu, Estonia
"The most significant gain is not only saving 20-40 traveling days per teacher educator but more importantly, it is the feedback received from the student teachers. Those who have used IRIS Connect have reported that the recordings and reflections are significant tools for supporting their professional development."
– Teacher Educator, School of Professional Teacher Education at JAMK University of Applied Sciences
Request a Demo
Find out how IRIS Connect can help you overcome the current challenges within Initial Teacher Training