Building a positive culture of professional learning
---
The impact of IRIS Connect film club
Whitecote Primary School based in the UK, has developed an open and positive professional learning culture, and supported staff to analyse and discuss teaching and learning more successfully.
As a participant in an EEF funded project in the UK, staff at Whitecote Primary School ran IRIS Connect film club, a ready-made professional learning programme. It gave them access to video clips, resources and discussion questions focused on dialogic teaching, via IRIS Connect. Teachers then came together to reflect, discuss and learn before implementing the new strategies in their own classrooms.
We caught up with year 6 teacher Dan Sheffrin to find out about his experience of IRIS Connect film club and the impact it's had on him, the school and their learners.
---
IRIS Connect: Why is film club effective?
Dan: It works because it ties into what we are already doing, becoming part of the whole picture. For instance, yesterday we had a meeting on Maths, and we referred back to the learning from a film club session about dialogic teaching.
IRIS Connect: Is that because of the specific content on dialogic teaching, or the flexible format of film club? 
Dan: It's both. The content, which was really useful in itself, and the format of film club. The ready-made modules or episodes really help because half the job is done for you.
IRIS Connect: Tell us how you are using film club at the moment?
Dan: We are using groups of three teachers from across year groups to promote mixing and better spread ideas across the school.
---
Find out what the teachers at Whitecote Primary School think of IRIS Connect film club…
---
IRIS Connect: So it's an intentional network?
Dan: Yes. It means that people feel secure within the triad but can also go beyond it to get new ideas. We're using whole school priorities as focuses for the triads e.g. at the moment we are looking at reciprocal reading and seeing how to implement that.
IRIS Connect: So you are using film club for change management?
Dan: Yes, film club is a useful template for change management. The next topic we're hoping to explore through it, is Bloom's Taxonomy. It feels like a very sustainable approach to embedding whole school priorities.
IRIS Connect: Has using film club affected the professional learning culture at all? If so, how?
Dan: Definitely! The culture is less top down, people are more open and its created an atmosphere of trust between teachers.
IRIS Connect: What exactly is it about film club that's made a difference?
Dan: The clips are high quality and lead to fantastic face-to-face discussion during the film club screening. The online comments function is very helpful for sharing thoughts beyond the triads. This combination of formats works really well. Like with anything in school, you need someone with capacity to keep this going and it must have support from leadership.
IRIS Connect: Any improvements we can make to film club?
Dan: It's really useful to see what's happening beyond your own school, so we'd like more episodes please.
IRIS Connect: Thanks Dan, we plan to keep creating new episodes with different teaching and learning focuses from a range of schools around the world. Watch this space!

What is film club?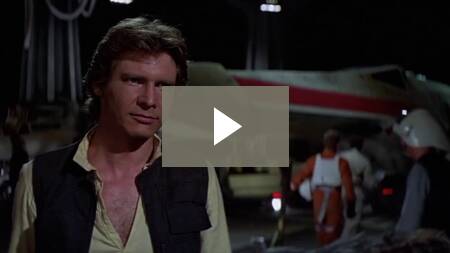 Get started – it's FREE!
✓  Try IRIS Connect Film Club
✓  Record, reflect on & analyze your practice
✓  Use coaching & collaboration tools
Loving the buzz @IRIS_Connect film club has created. It has enthused staff to reflect on their practice. #keepthemainthingthemainthing #busy

— Stuart Voyce (@not_like_kes) 19 October 2016
@IRIS_Connect got us talking and experimenting. A great CPD programme that gets a thumbs up from us @UnityTandL @UnityBlackpool

— Mrs Shaw (@MrsShaw14) 12 October 2016
Really enjoying my first #IRISFilmClub #theempiretalksback. #ProfessionalDevelopment at it's best. Sign up here: https://t.co/JCeWuZBU0E

— Performance (@unity_pe) October 11, 2016